May 2019 electric club race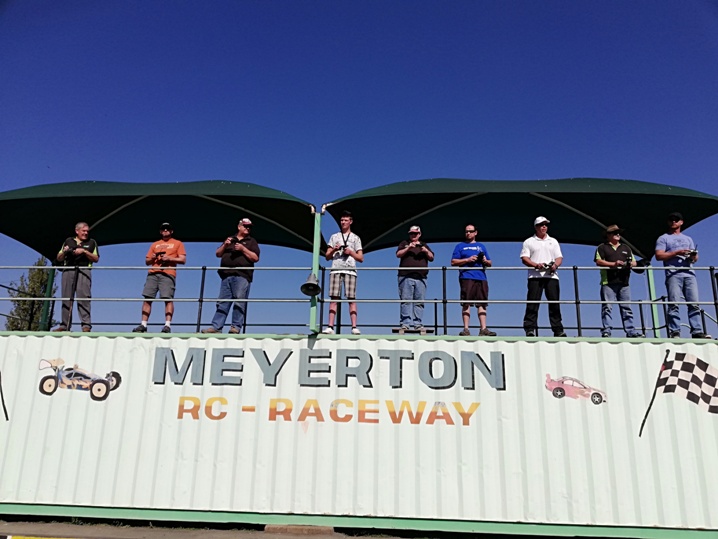 Another pleasant day was had by all in Sunny South Africa! More specifically, in Meyerton Gauteng.
At the track, we were spoilt with excellent weather. Even our current "ice block woman" Esmarie got rid of her jacket quite early in the morning.. And THAT tells a story on its own.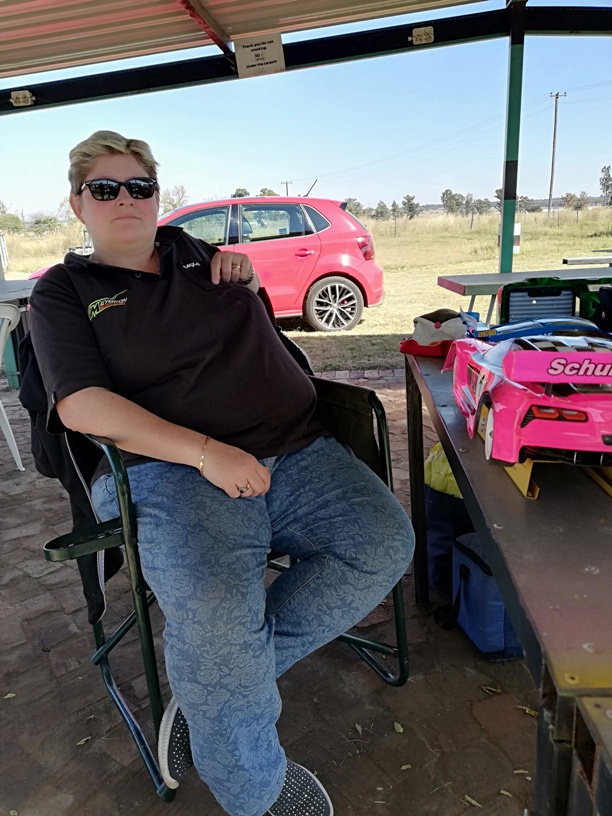 Track owner, Henry Ogden, happy and satsified with the new LiveTime timing system.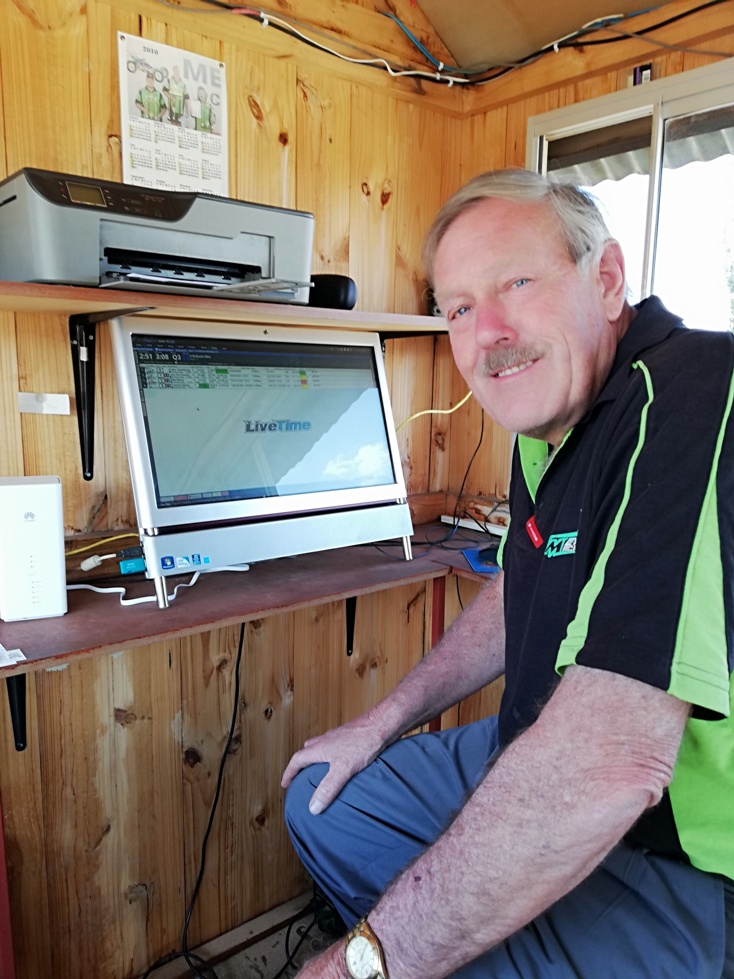 We were a bit more confident with the new timing system, after Henry and André spent many more hours doing dummy races with it. The race went almost flawless. Seeing that we sort of expected a couple more hiccups, we are now actually super chuffed with the way things went on this race meeting. But eish, when trying to publish the results later that evening, we had to call Andre again for assistance. Thank you, André.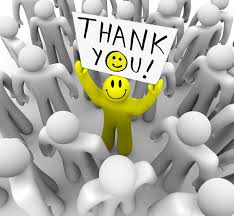 News Maker of the day:
Newby Charl de Lange made his 1st ever appearance in a RC race. As there were no other Beginners, he was put straight into the TTO1 class. And oh boy, did he make an impression?! See TTO1 results.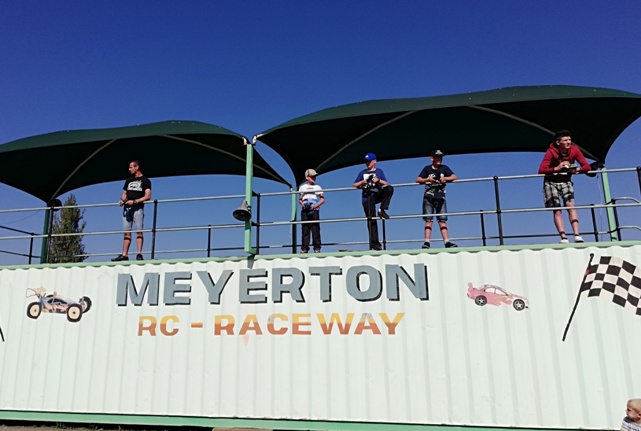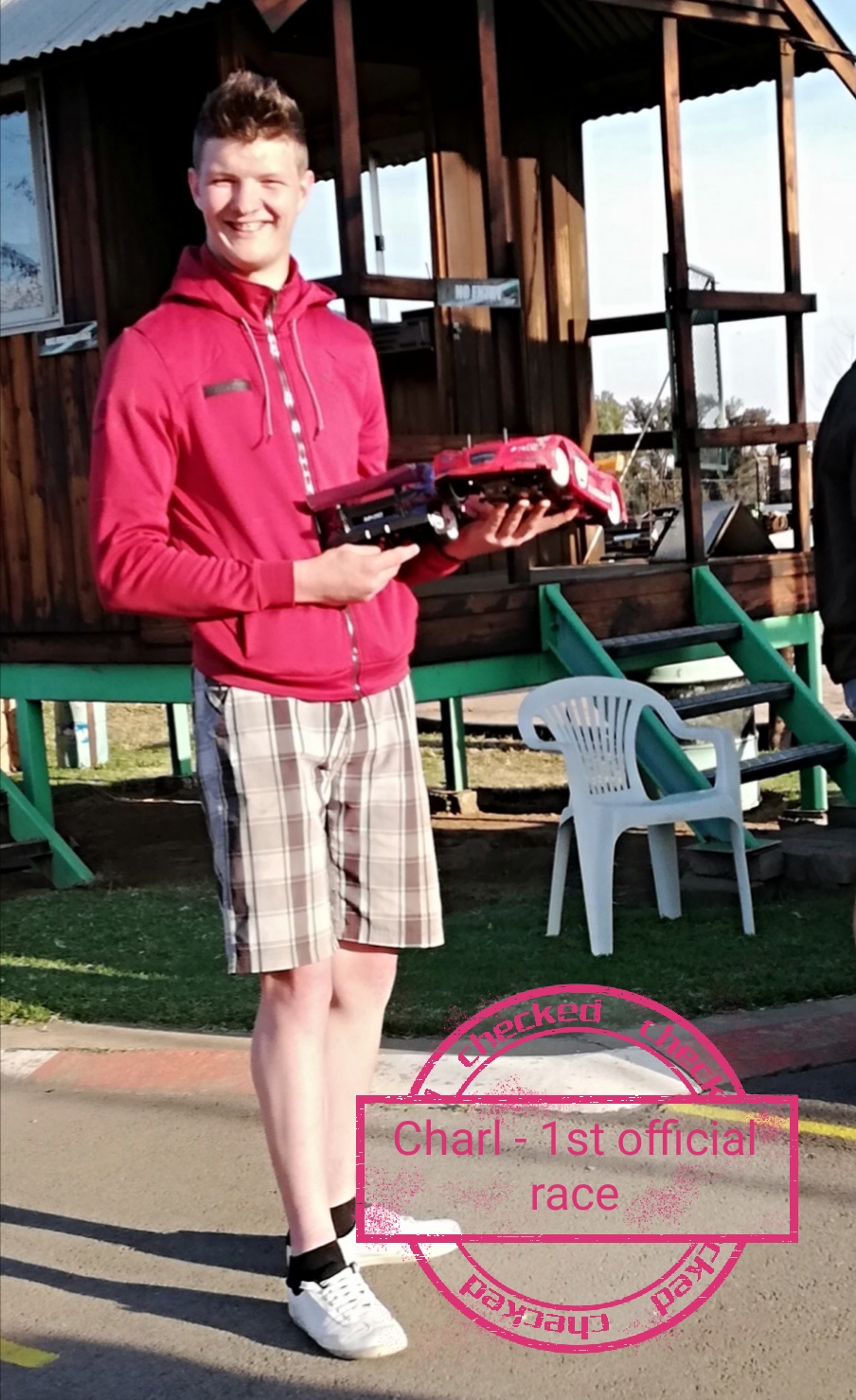 Best Presented RC body of the day went to Piet du Toit. Congratulations!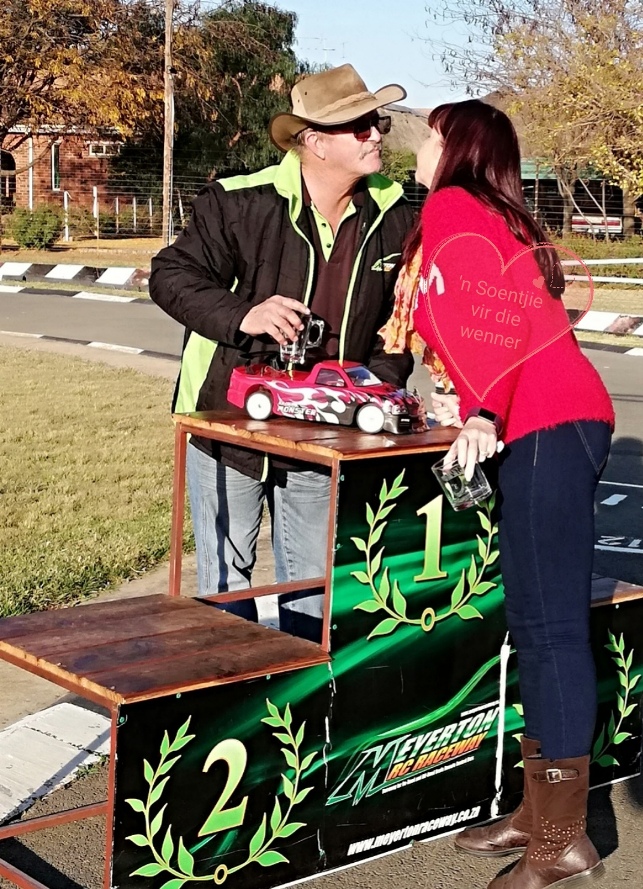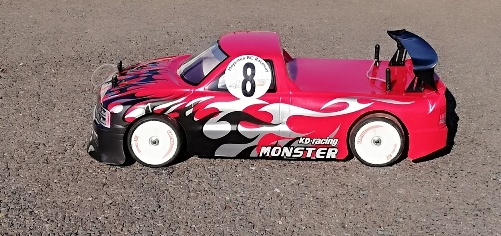 THE RACE:
HEAT 1 : Electric Mini:
Best lap of the day:
Mike Micia's fastest lap for the day – 20.91s
Andre Steenekamp's fastest lap - 21.43s
Leon van Rooyen's fastest lap – 21.50s
Francois Geyser's fastest lap – 23.24s
OVERALL Mini results:
André Steenekamp

Mike Miscia

Leon van Rooyen
HEAT 2 : 540 Touring:
Gert Fourie excelled today!! Well done, Gert!
Best lap of the day:
Piet du Toit's quickest lap – 18.45s Whoop whoop!
Gert's quickest lap - 19.74s
Erich van Rooyen's quickest lap - 20.84s
James Theron's quickest lap – 22.01s
OVERALL 540 results:
Gert Fourie

Erich van Rooyen

Piet du Toit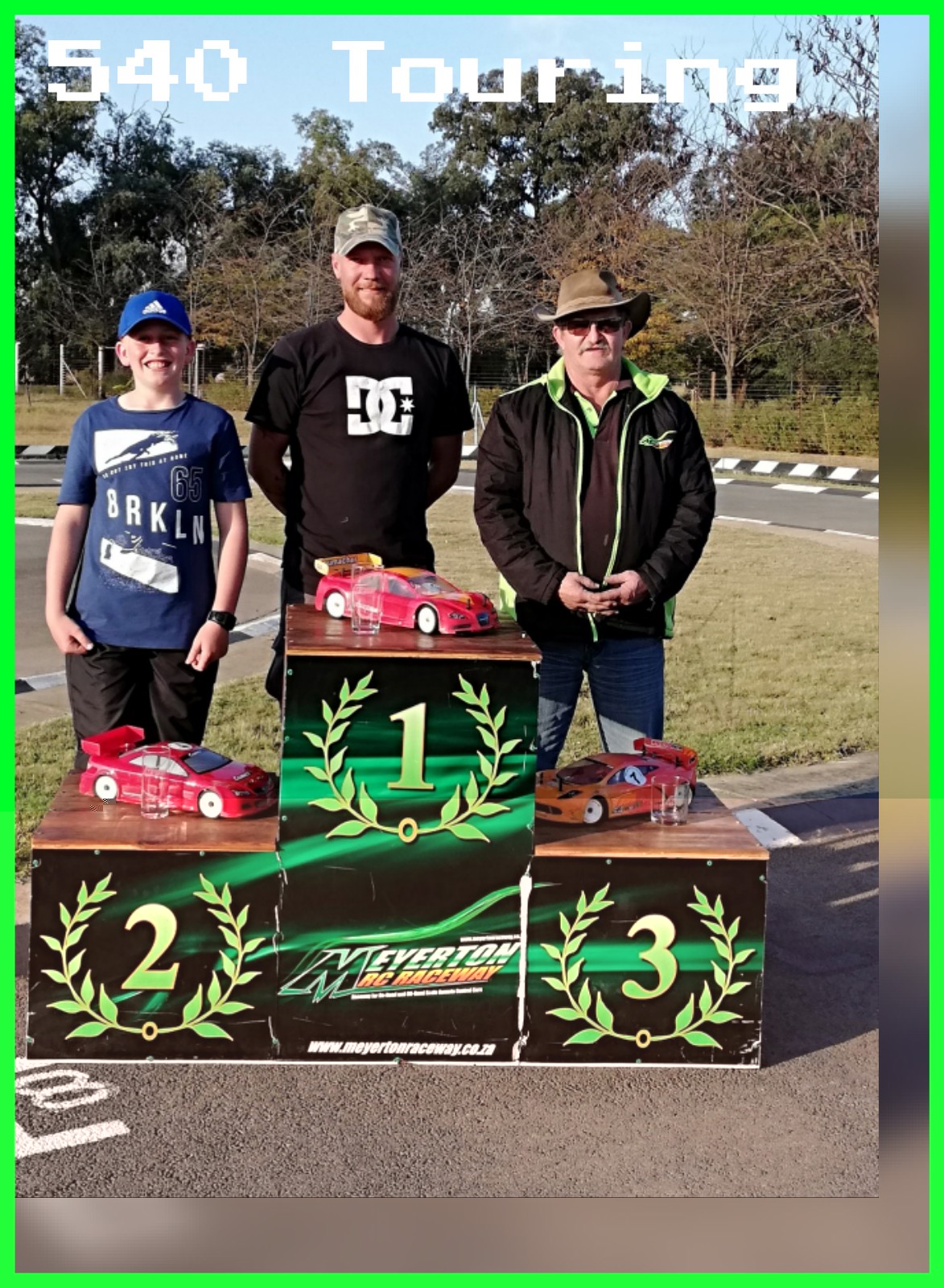 HEAT 3 : TTO1
Young Owen Stevens, also very new to RC racing, did excellent today. Congrats!
Charl de Lange, total novice, WOW!!! No words…
Best lap of the day:
Charl de Lange's best lap – 22.05s
Nathan Steyn's best lap – 22.16s
Erich's best lap – 22.32s
Owen Steven's best lap – 22.39s
Ruan Visagie's best lap - 23.72s
OVERALL TTO1 results:
Erich van Rooyen

Owen Stevens

Nathan Steyn
HEAT 4 : 21.5 Touring:
A class that has grown since it is once again an open class .
Best lap of the day:
Leon van Rooyen - 18.32s
Mike Miscia – 19.10s
Piet du Toit - 19.17s
Esmarie Geyser - 20.05s
Gert Fourie / Charl?? - 19.85s
James Theron - 20.61s
Francois Geyser - 19.45s
Martin Stevens - 20.55s
Henry Ogden - 20.07s
OVERALL 21.5 touring results:
Leon van Rooyen

Mike Miscia

Piet du Toit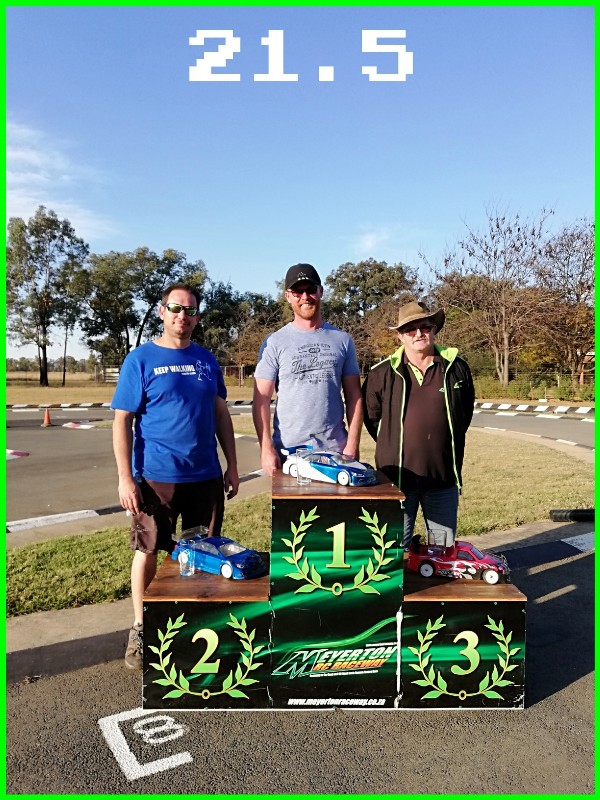 Tuesday, 28 May 2019 09:19
Hits: 2099