September 2019 Nitro On Road club race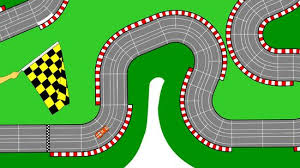 Not a big race and not the best race ever, but nevertheless a nice relaxing day of outdoor activity.
At least there wasn't a repeat of last month's blowing of glo plugs… Luckily not, because that would be the end of many a driver's patience and driving spirit.. shame.
Our two new Nitro drivers, Rolan Ferreira and Louis Nortje were absent. Hopefully these two will be back for the next race meeting.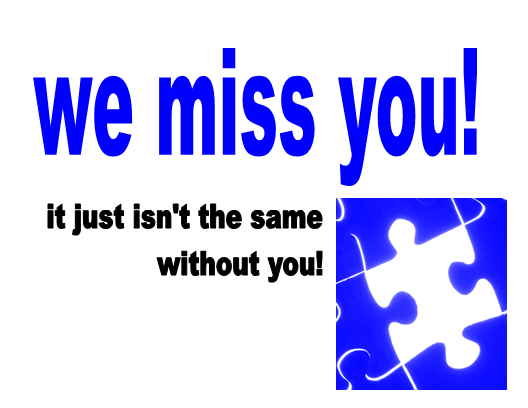 Esmarie Geyser, freshly back from a long anticipated and much deserved holiday with husband Francois, did not take part this month. Her HongNor got a new motor that needed to be run in. She did however spend her day as dedicated pit crew for her husband.
Winner of the Best Presented Car of the Day award: Johan Korff
Congratulations!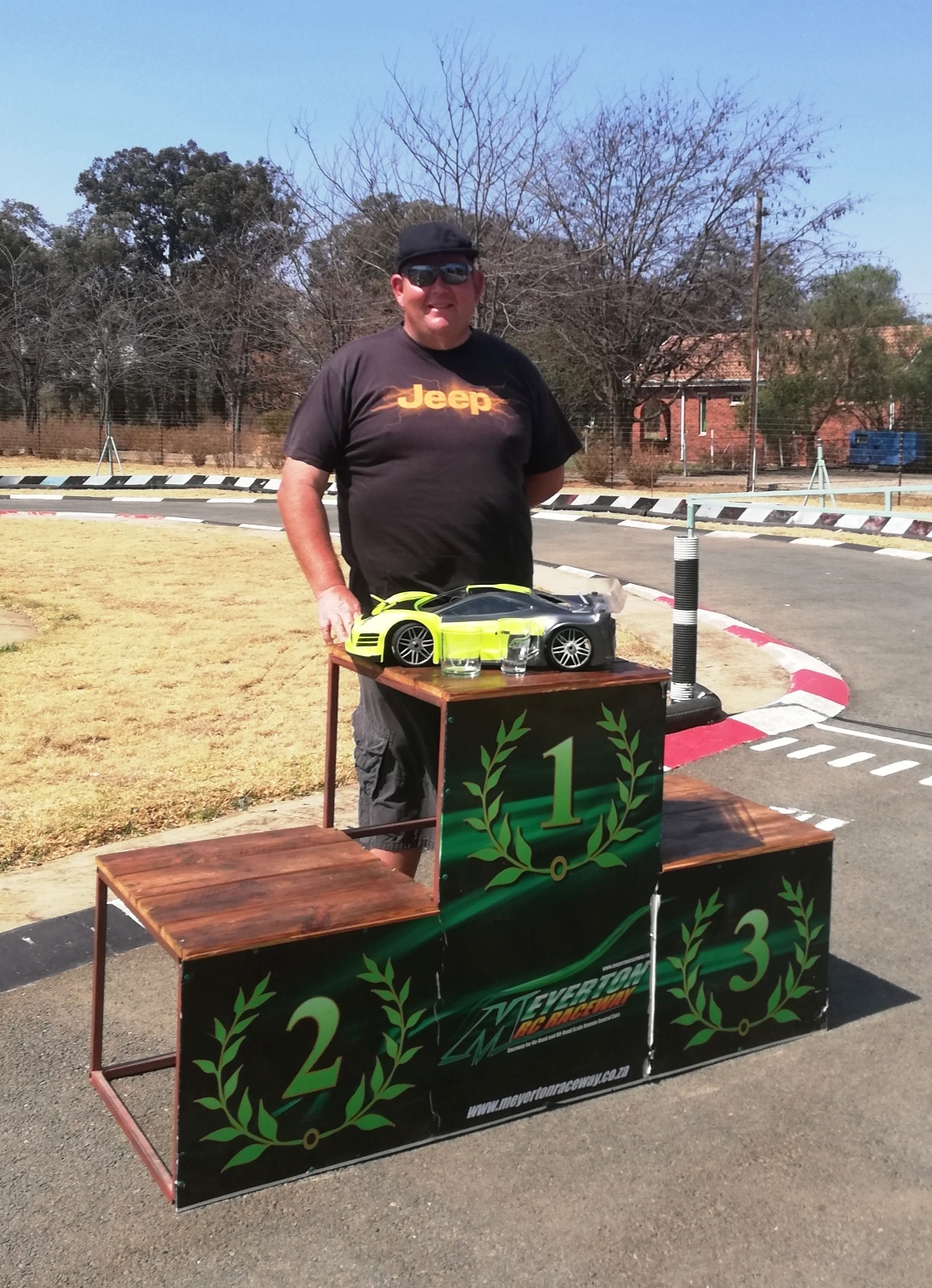 Qualifier round 1:
André Steenekamp started his day's racing with a won, but it was his rival, Johan Korff, who claimed the fastest lap in this round.
Korff's best lap – 16.76 s and André's best lap 16.86s
Piet du Toit, who ended 3rd, also boasted a 16 second lap. 16.99s
Qualifier round 2:
Andre and Johan ended in the same positions again, but couldn't repeat or improve on their previous performances. Henry Ogden now ended 3rd, in the absence of Piet du Toit, that did not start.
Although he started one minute late, Francois now joined the drivers, after missing the first round,.
Qualifier round 3:
Johan Korff changed the scene in this round by beating Andre. He also improved on his best lap of the 1st qualie - 16.82s
Andre equaled his own previous best lap of 16.86s and ended 2nd.
Piet was back for this round and he claimed back his 3rd place.
Francois was having some car trouble now, but not as serious as Henry, who only completed seven laps.
Final 30 minute race:
A nail biting race. We were never sure who was going to end as the ultimate winner of this race. As soon as you think that we have a sure winner, disaster struck and another driver was heading for the 1st place. And again the scene would change…
But in the end it had been André who had the least problems and walked away as the overall winner of the day. André's best lap in the Final is also the fastest lap of the day – 16.73sec. I think his determination had a lot to do with his victory. Congratulations on a great performance, André.
Only one lap short on the desired 100 laps. Next time?
Francois took the 2nd place and held on to it for the biggest part of the race.
Korff started 4 minutes late. After many super fast laps, Korff momentarily , actually 3 laps, caught up with Francois, but then a gear on his car stripped and he had to quit the race.
Piet du Toit and Henry Ogden both completed 14 laps before the gears on Piet's car stripped and the motor on Henry's car refused to change…
Overall:
André Steenekamp

Francois Geyser

Johan Korff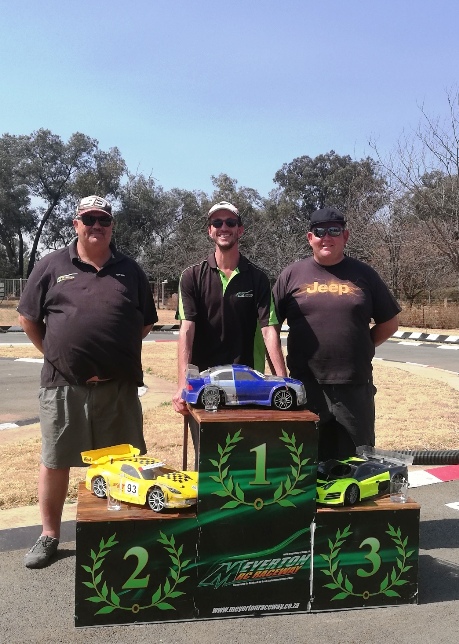 Wednesday, 18 September 2019 22:31
Hits: 391