October 2019 NITRO On Road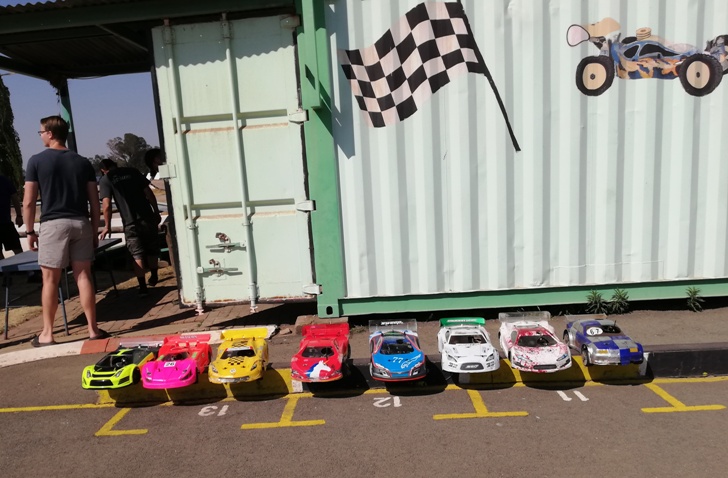 A hot start to what should have been an early spring day in South Africa. The result of a heat wave that struck our part of the country…
Although the online entries were slow, the turnout wasn't too badly.
And having Jacques Brits back with us after a long absence was a REALLY nice surprise..
Thank you, Benno, PHOTO BELOW for your support, coming along from Potch as pitman to Jacques.
BELOW:
Best Presented Car of the day - Louis Nortje Congratulations!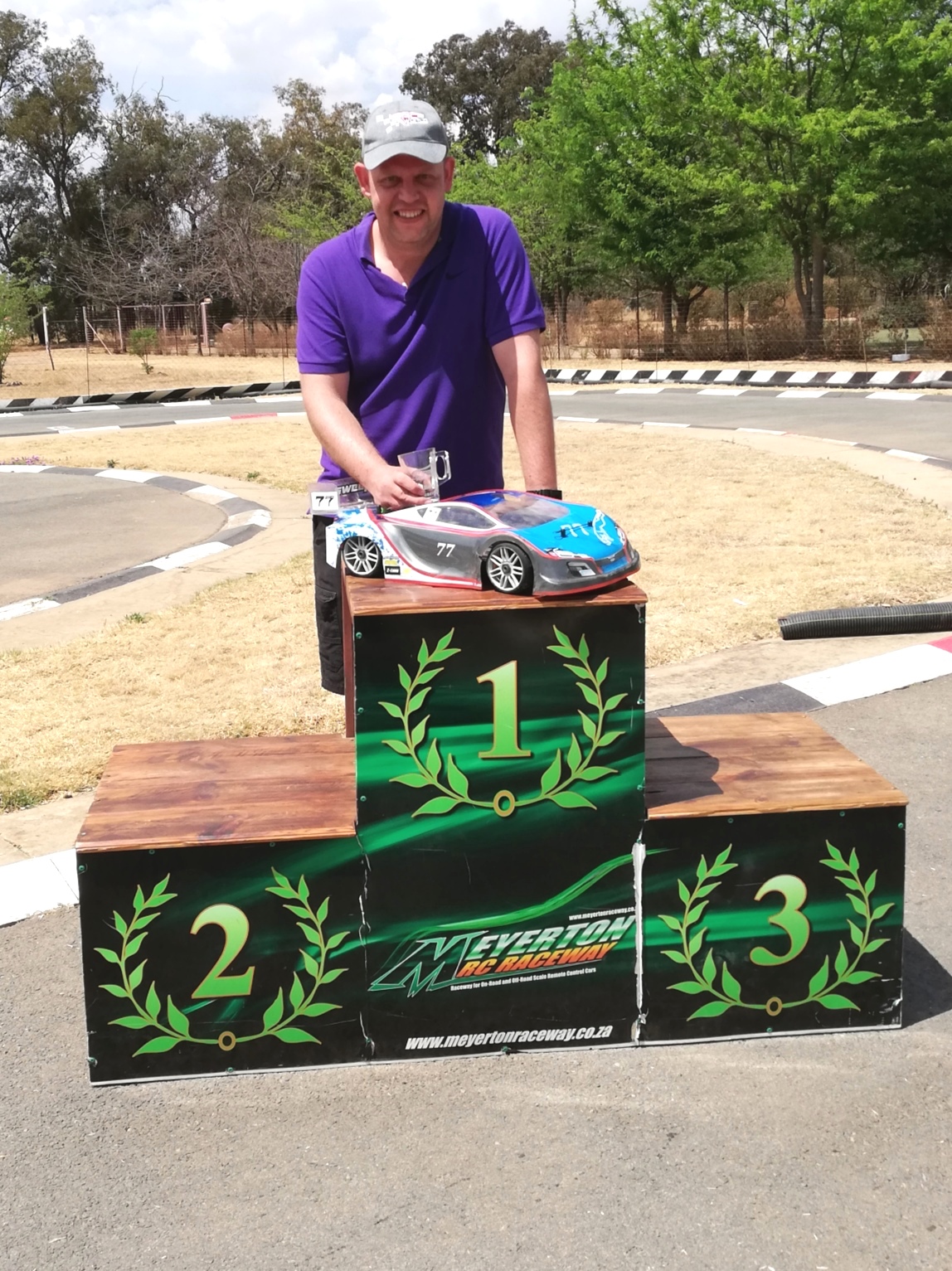 8th scale Nitro GT
Qualifier Round 1:
It was such a thrill to have watched Louis Nortje performing superb, after some upgrading was done to his GT. Louis ended 2nd, behind Korff who won the race.
I think with the exception of maybe one driver, everybody's car ran out of fuel in this round.. What a coincidence…or not? Maybe it was due to an extra long warm up session.
Jacques Brits ended in 3rd place.
Leon van Rooyen was doing well and so was Esmarie Geyser.
Andre Steenekamp was having trouble with his car and Rolan was also battling with his GT..
Francois Geyser did not start.
Qualifier round 2:
Andre Steenekamp won this round and Louis ended 2nd again. Leon van Rooyen moved into 3rd position.
We were still not seeing any driver doing a lap off less than 17seconds, yet…
Qualifier round 3:
In this last qualifier round Korff finally succeeded in completing one lap in under 17 seconds…Something that we are by now expecting from the drivers in the top 3 positions…
Korffs best lap - 16.56sec.
Andre now moved into 2nd place and Francois ended in 3rd.
This round marks a historical moment is Esmarie's driving career; she managed to complete her first 17.-something lap. Congratulations with this achievement, Esmarie.
GT 30 minute Final:
Rolan Ferreira took an early lead and kept it to the very end.
Rolan's quickest lap – 16.81 seconds.....with his MugeNor... Mugen fixed with HongNor parts = MugeNor Hahaha
He completed 95 laps. Whoop whoop!
Andre ended in 2nd place. This position was very much predictable, after being in 2nd position for almost the entire race. He did endure a flameout or two, but apparently overcame his problems after replacing some components on his car.
Andre finished 91 laps.
Korff ended 3rd after completing 85 laps. He is a very unhappy driver, because he was apparently hit by another driver and hence claims that the resulting damage on his car caused his impaired performance. I heard several rumors of revenge, but that would be bad sportsmanship… Bad things sometimes happen to good people and we have to live with accidents… Next time you may be Number One again.
Francois Geyser ended 4th overall. Seeing that he came from 7th to 3rd position, is proof of the caliber driver that he is. And by the way, Francois is more than often the driver with the highest percentage consistency. More than 80% consistent. Proud of you, Francois! Keep it up!
Esmarie had a fantastic day. She stayed in 2nd place for 20 laps in this Final race. She not only improved on her personal best lap time ever, but she also managed to break through the 18 seconds barrier. And completed the most laps ever – 84 laps. Her fastest lap – 17.74 seconds.
Great job, Esmarie. You go, Girl!
Jacques Brits was driving at a steady but pretty fast pace. He also broke the 18 seconds barrier in his 21st lap. Jacques completed 81 laps. Best lap – 17.90s
Leon van Rooyen hovered in the top 4 positions for quite some time, but then his car just stopped reacting. He diagnosed it as servo failure.. So sorry, Leon.
Louis, who performed SO well in the qualifiers, took part in the warm up before the Final, but then his car broke down, even before he could do one lap… What a pity!!!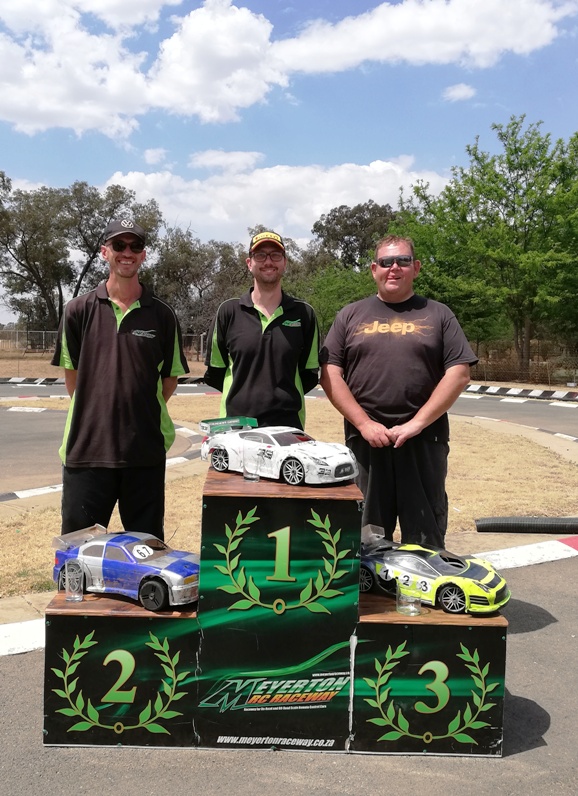 Monday, 21 October 2019 22:49
Hits: 427